The Yum Box creates unique charcuterie boards and boxes with specialty cured meats, cheeses, artisan crackers and breads. A variety of platter styles and sizes are available including our charcuterie, sweet box, cinema box or the BonBon candy platter.
See some of our boxes.
Delivery is available in Oakville, Burlington and parts of: Hamilton, Milton, Mississauga and Toronto. Pickup is also available.
Know how it works before you order.
To order your Yum Box, the process is pretty simple! Pick the style, size and pick up or delivery date/time.
Pick your Yum Box Style
Each Yum Box is uniquely designed, to give you the opportunity to try a variety of meats, cheeses, artisan bread/ crackers, fruits, sweets or candies.
Don't forget to enjoy our season/holiday boxes!
Choose from many different box styles including the original Yum Box, Cinema Box, the Sweet Box or the BonBon!
Pick your Yum Box now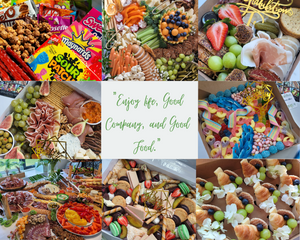 Want a popular pick?
One of the hottest picks is our original Yum Box. A savoury charcuterie platter or box with premium meats, artisan cheeses, crackers and much more. A Yum Box for two, just for $50!
Orders yours today.