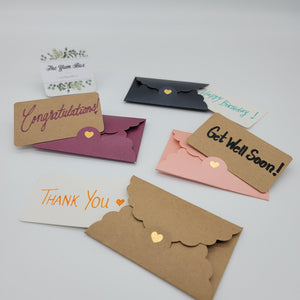 Share a message along with your Yum Box.
The Mini Greeting Cards are hand written, for a personalised touch, to show appreciation along with the Yum Box of your choosing.
The hand written message will be added into your order, in a custom mini envelope.
Say Thank you, I love you, Congratulations and more, with the Mini Greeting Card Add-on.